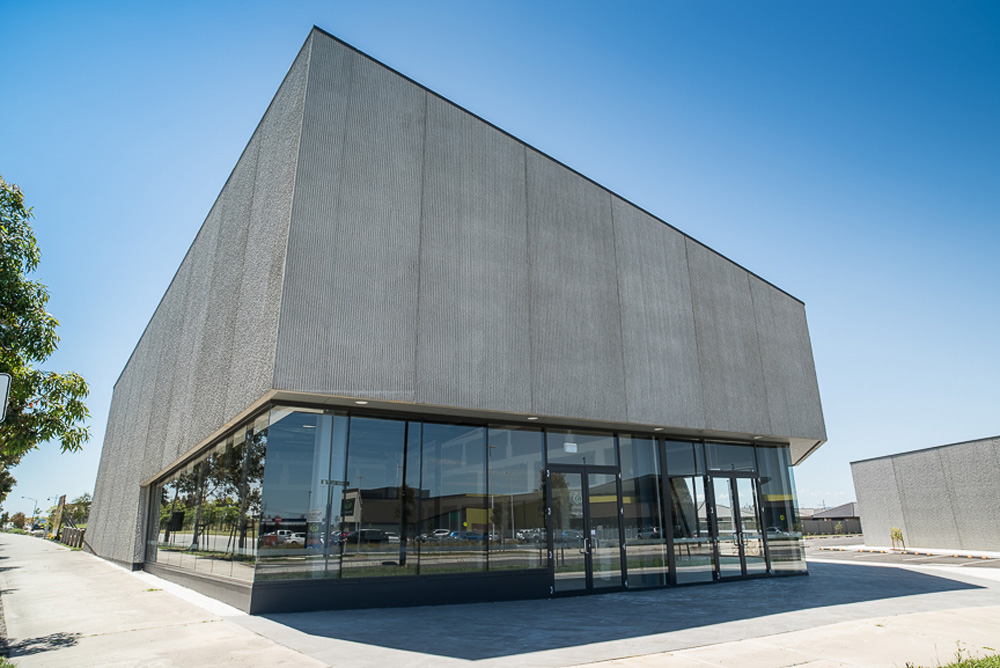 The Flushglazed System is a versatile and flexible front glazed Commercial Architectural Framing System. Available in two frame depths, 101.6mm and 152.4mm it meets the majority of general wind load and span requirements. Ideal for shopfronts and commercial projects.
Double Glazing options which contribute to energy efficiency are available in either the 101.6mm and .4mm Systems.
With it's straight cuts and flush glazing, it not only looks good, but is easy to fabricate and easy to install. Suitable for a range of single glass thicknesses up to 12.4mm. The system is externally glazed.