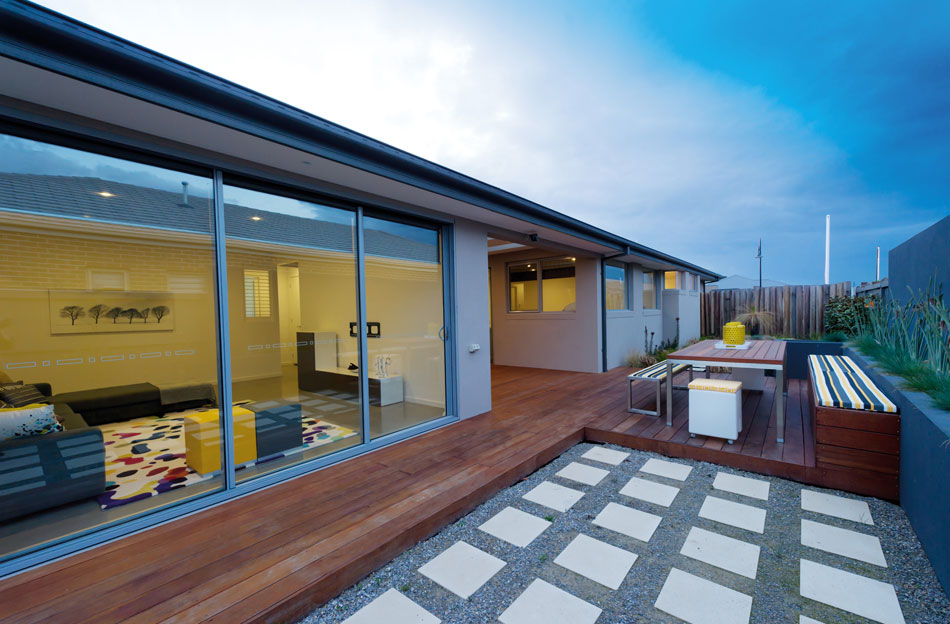 *** to be updated *** Features and Benefits
Stack to one side or both sides
Low force sliding system for easier operation
Positive looking action for superior security
Hinged fixings with no visible screws for a clean appearance
Outboard track system for easy cleaning
*** to be updated *** Performance Parameters
| | |
| --- | --- |
| Frame sizes | 52mm |
| Maximum window height | 1600mm |
| Maximum window width | 3610mm |
| Maximum panel width | 600mm |
| Maximum panel weight | 40kgs |
| Maximum water rating | 300pa |
| Maximum wind rating | 2200Pa ULS |
| Maximum glass thickness | 12.38mm (single glazed) 24mm (IGUs) |
| Maximum bushfire attack level | BAL 40 |
No one wants to live in a home that is too cold or too hot all year round. Not only does it make your space less comfortable, but it drives up energy consumption and increases your bills. Luckily, there is a simple way to combat this issue – and the solution is thermally broken windows. Here at MCG, we are big fans of using state of the art technology to create innovative products that people all over Melbourne can love. Whether it's the dead of winter or the middle of summer, our thermally broken windows can help to keep your space the perfect temperature all while providing a seamless design that stand the test of time. Get in touch with us today to learn more about how this option can work for you.
How exactly do thermally broken windows work?
Most windows are made from standard aluminium frames, which carry their own range of incredible benefits but ultimately lack the ability to insulate your home from harsh temperatures. Thermally broken windows, on the other hand, are specifically designed to keep the heat and the cold out, maintaining your home at a comfortable temperature all-year round. Insulated using state of the art glazed technology, this durable, long-lasting solution is perfect for those households that are located in particularly cold or hot areas. On top of its insulation benefits, our thermally broken windows are simply a gorgeous addition to any space. Simple, clean and effortlessly functional, they allow you to make the most of the natural light. Our sliding system also makes it easier than ever for you to open the doors either one by one or completely, by stacking them on top of each other. This is perfect for those times when you want to increase your space or combine indoor to outdoor living.
Why choose from our range of windows and doors?
For more than 15 years, MCG has been a name that people in the Mornington Peninsula and all over Melbourne trust when it comes to window and door designs. Known for our unparalleled customer service and commitment to creating 100% Australian produced designs, we cater to every style, taste and need. This includes…
Whatever it is you need from your windows or doors, we are sure to have a solution to fit your needs. Get in touch with our Mornington Peninsula team today on 1300 766 349 to learn more about our products or to organise your free quote!